Hi, I thought I'd make my first blog post about myself, my why and what I"m working towards.
My name is Tina and I live on the Niagara escarpment in Ontario Canada. I grew up in many different places as my father was in the military. I've lived for the past 24 years in the city of Hamilton.  My biggest goal is to move out of the city to a more rural setting where I can have a massive workshop all to myself. The hustle and bustle of city life just doesn't do it for me.
I'm married and have 2 daughters ages 27 and 22. My girls have always been my biggest source of joy in life. I was a stay at home mom and loved every second of raising my girls. My oldest is an artist herself and I've been lucky enough to be able to do a collaboration show with her which was honestly so much fun.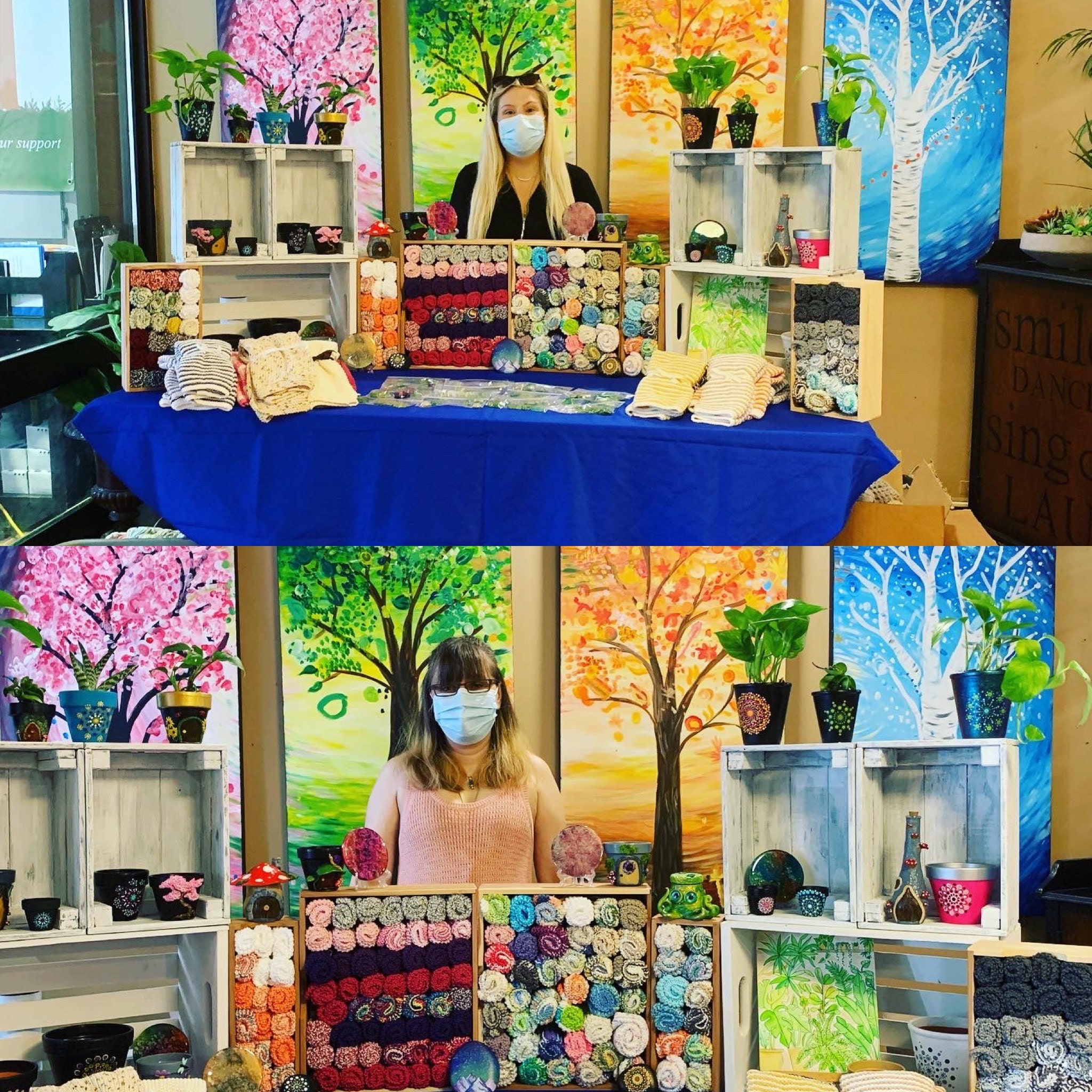 My youngest is in university to be a teacher and coaches girls volleyball. They're both amazing and I know they are and always will be the best people ever to come into my life.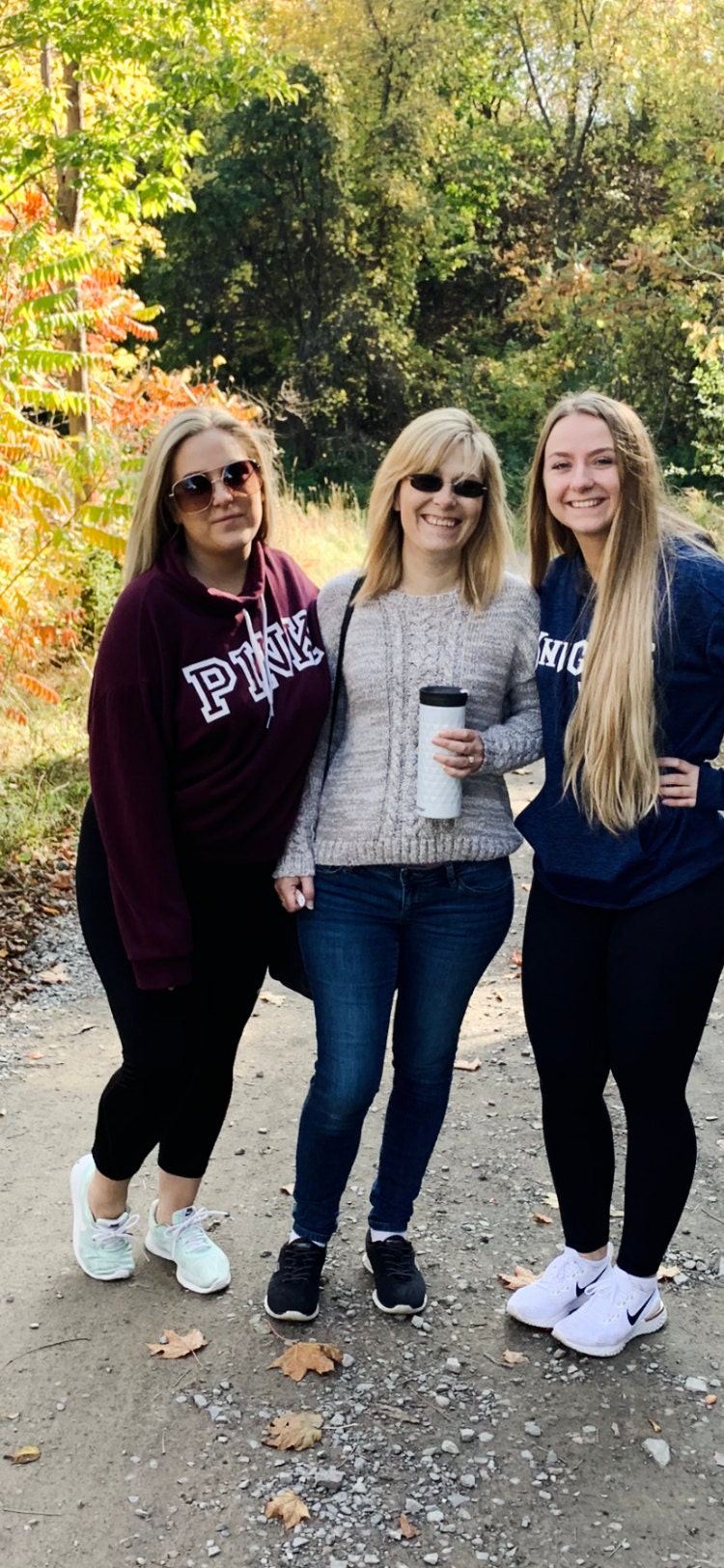 I have 2 fur babies, one 11 year old maine coone ginger cat Griffin, who's the sweetest soul I've ever met. He has been with me since he was 3 weeks old and is a foster fail, I just couldn't bear to be parted from him. My other fur child is a 2 year old dalmatian who's very active and highly intelligent. She sure keeps me on my toes and keeps me exercised trying to keep up with her. She has completely turned my life upside down and is my self appointed supervisor and companion in all things. Pretty sure she's my soulmate. I spend a great deal of time with my animals and I'm ok with that!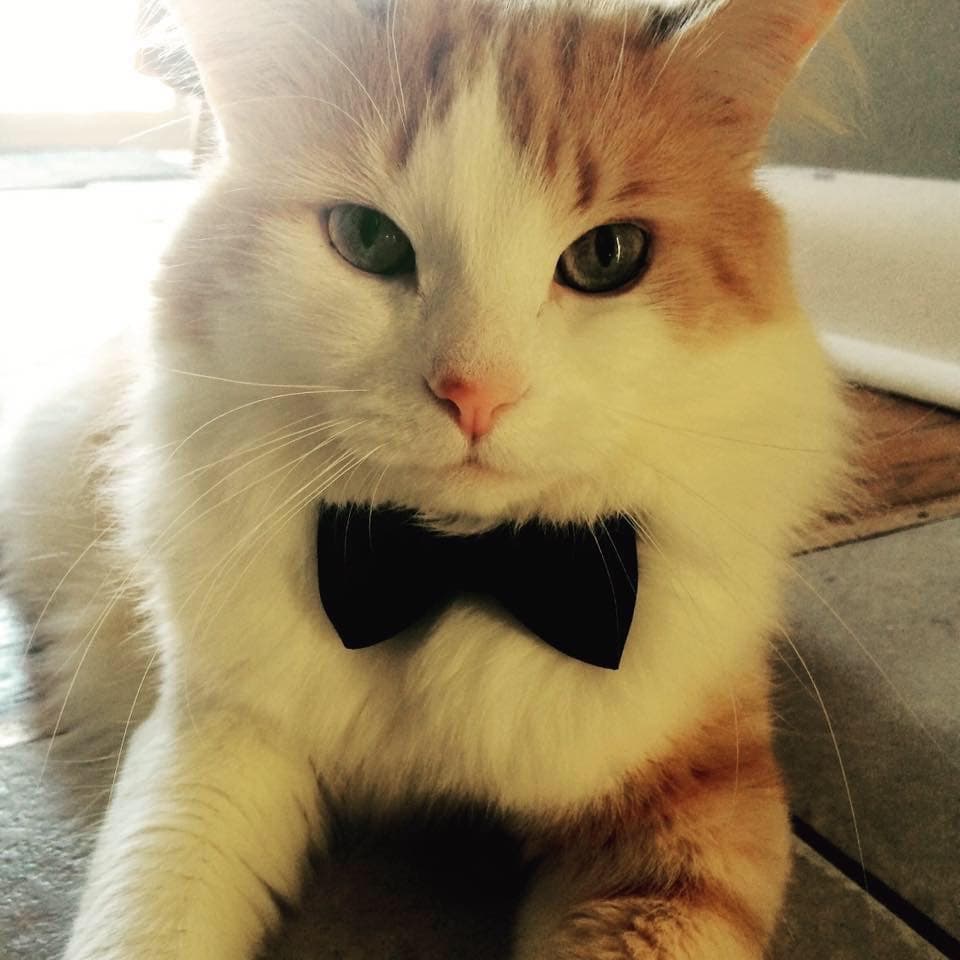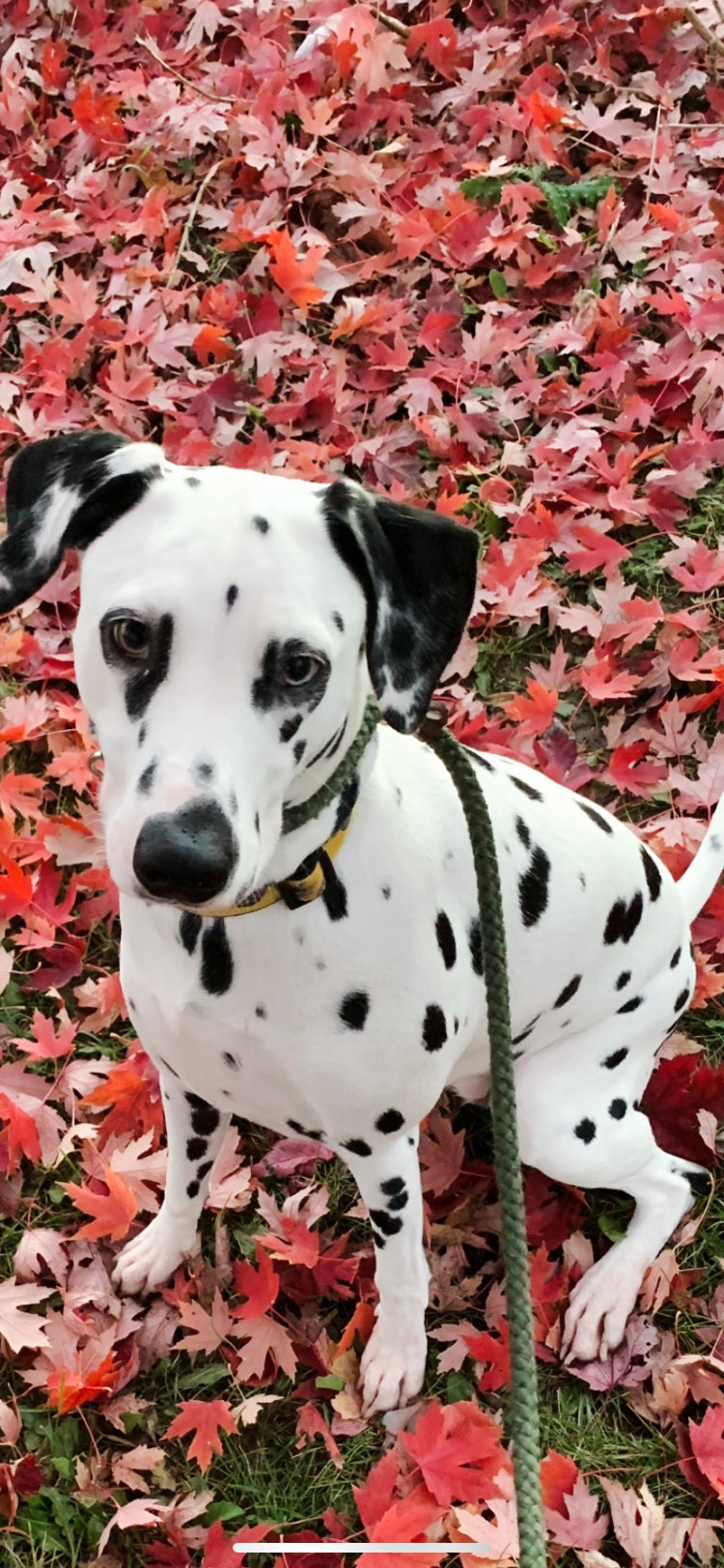 I started knitting when I was 11 years old, we were visiting friends of my parents and the husband taught me how to knit a very basic stitch. I honestly was hooked from the start. That christmas I think everyone I knew got a scarf. I was like Oprah that year "you get a scarf and you get a scarf" I have not spent one day in my life for the last at least 10 years where I didn't knit something. Knitting is relaxing, challenging at times depending on what I'm working on and a great creative outlet for me. I can't sit and watch a movie unless I'm knitting. When I travel I bring my knitting with me. I'll knit anywhere. A beach in mexico, on a plane, on a train, in a car (when I'm a passenger) at the pool, on my porch, at social interactions when I'm uncomfortable and want to look busy and detach from the conversation a bit  ( I wish I was kidding)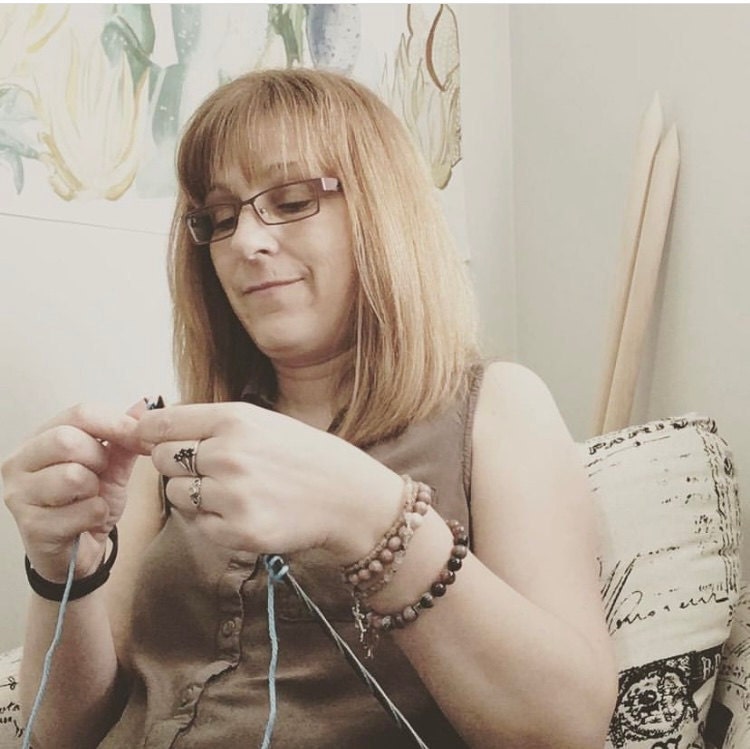 I decided to move to opening a shop online to sell my pieces for a few reasons. First because I was constantly having people ask me to make them stuff, I was selling off of facebook long before marketplace even existed. Secondly, I've always wanted to work for myself. I've had many different jobs over the years from office jobs to working in restaurants. After being home with the kids I just didn't want to go back to working outside my home. I believe very strongly in living a slow, intentional life. I choose to find my abundance from doing things that are aligned with my own soul purpose and what feels right to me. I've lived a life that was very out of alignment for me for a very long time and having this business is the first step in correcting that. It's my time now. I've spent the greater part of my life seeing to everyone else's needs and now it's simply just time for me to make myself and what I need a priority. Yes, I've become a woman of a "certain age" and realized that life is just too short to get it wrong.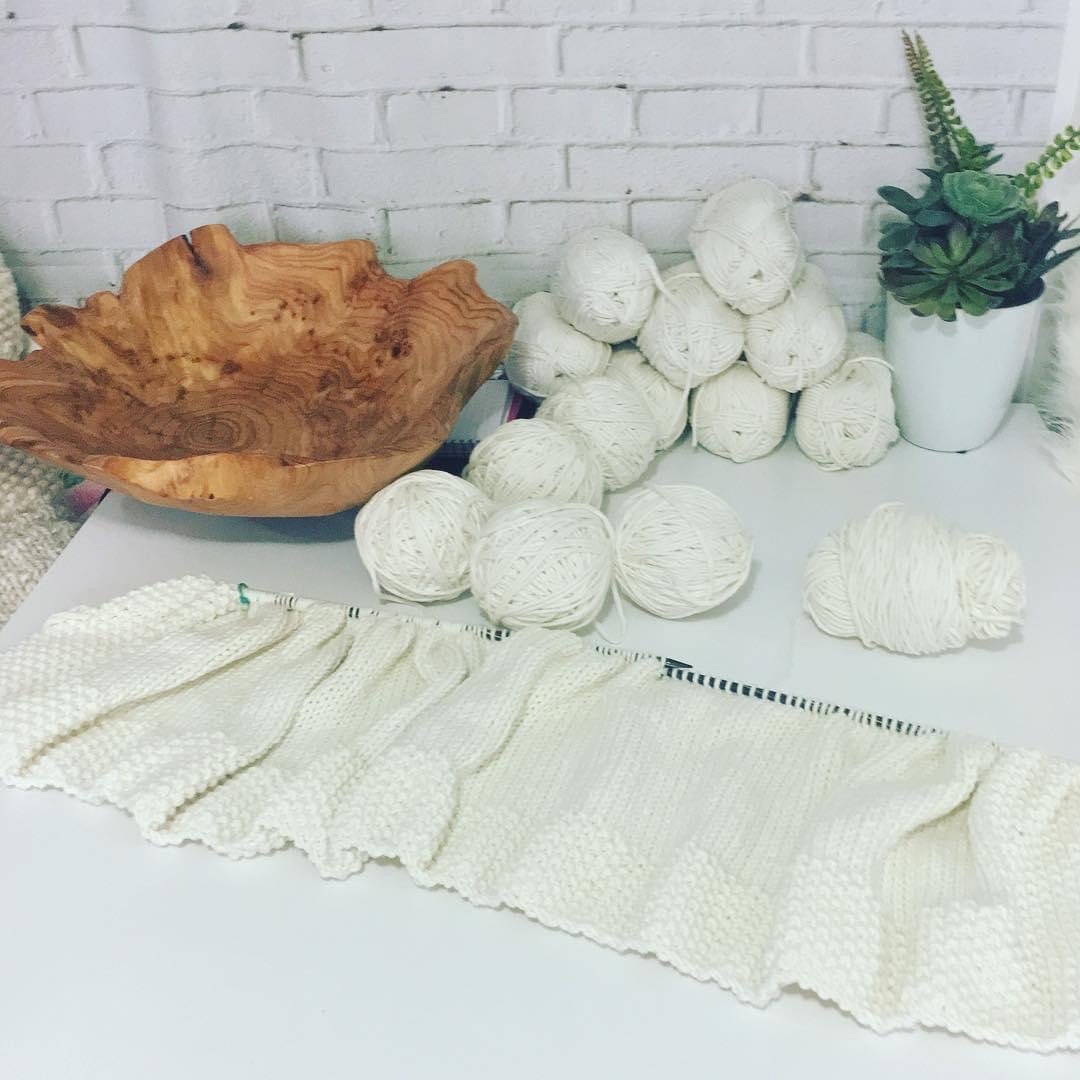 I knit a wide variety of pieces. I love knitting infinity scarves, blankets are a huge joy for me. It gives me joy to know my blankets are going to be a cozy, comforting place for others. I especially love knitting blankets for pets as I enjoy my pets so much. I also make a lot of cotton dishcloths and washcloths, I simply love them myself and think everyone should give them a try.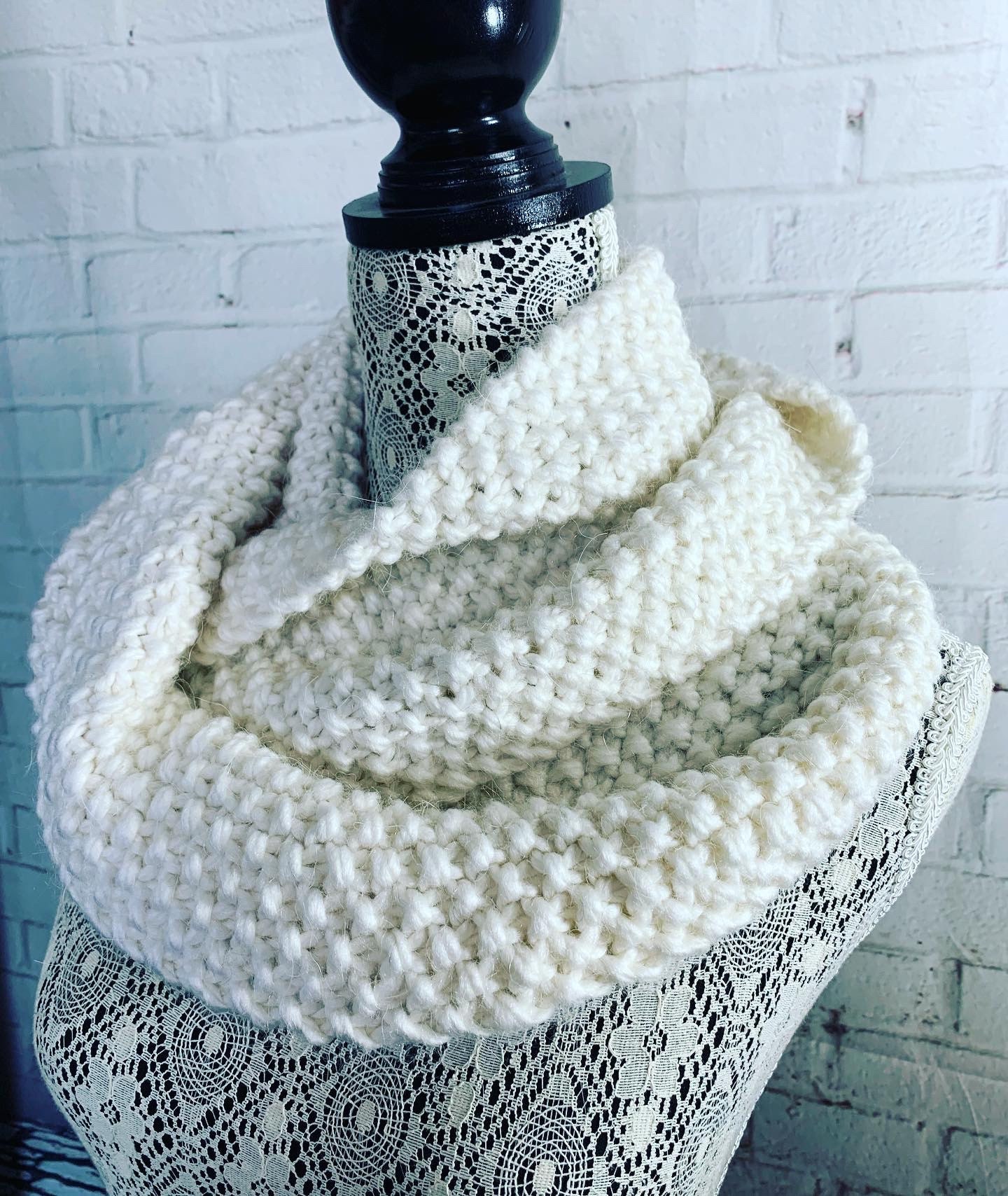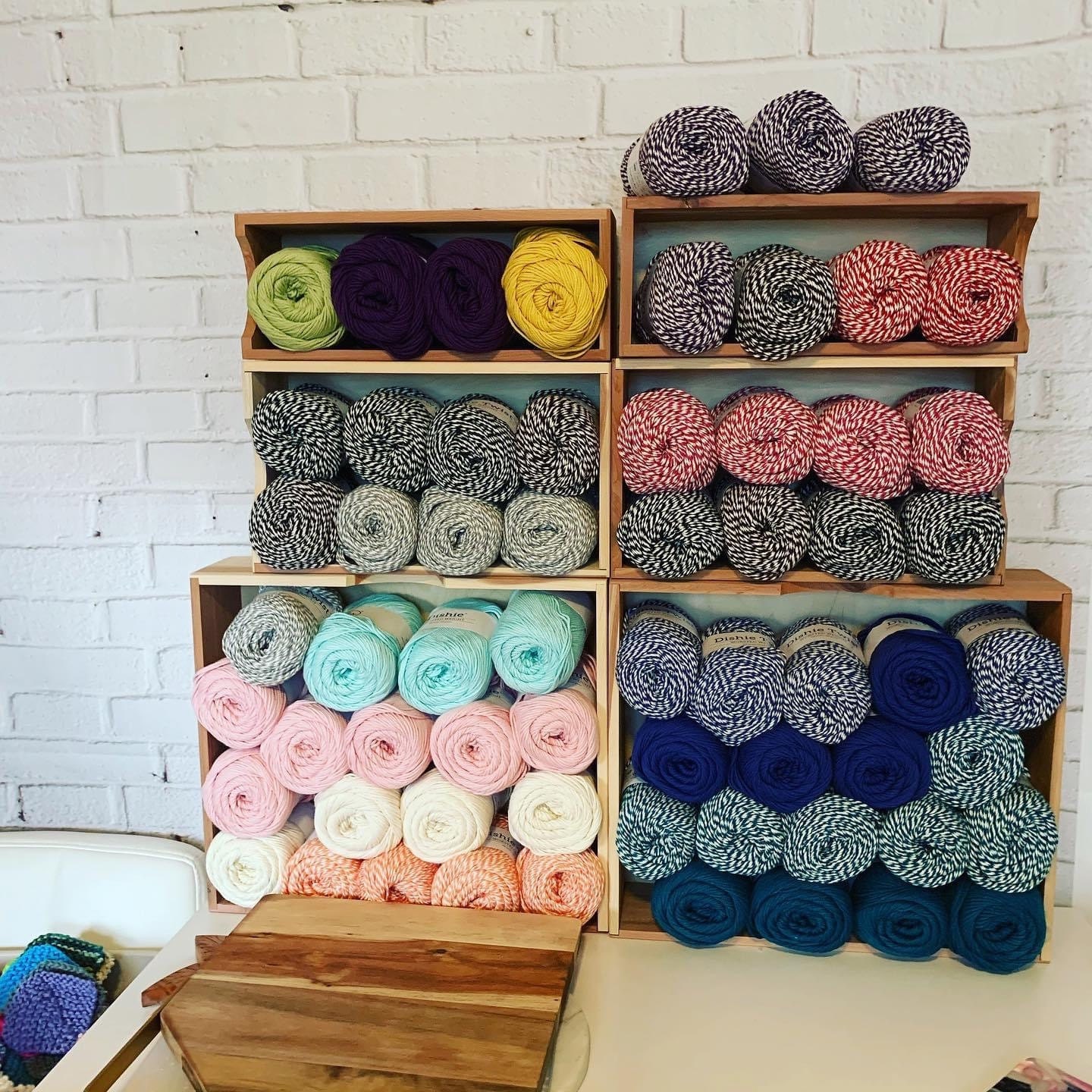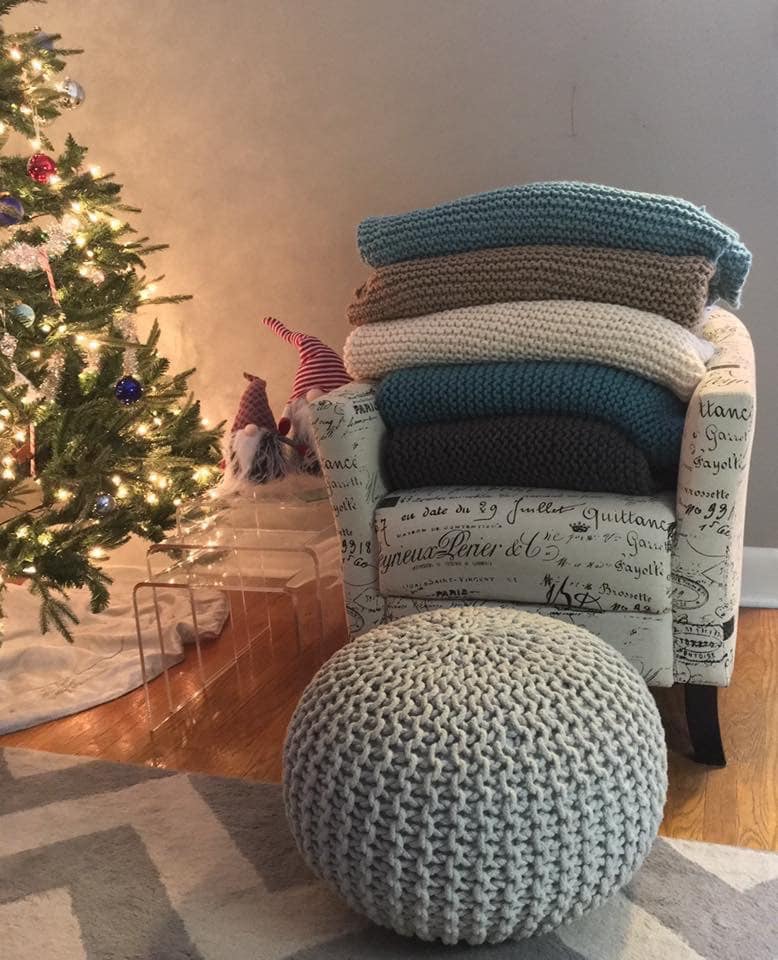 I also make candles and have been dabbling with resin pieces. I will be offering those products in the future as I grow.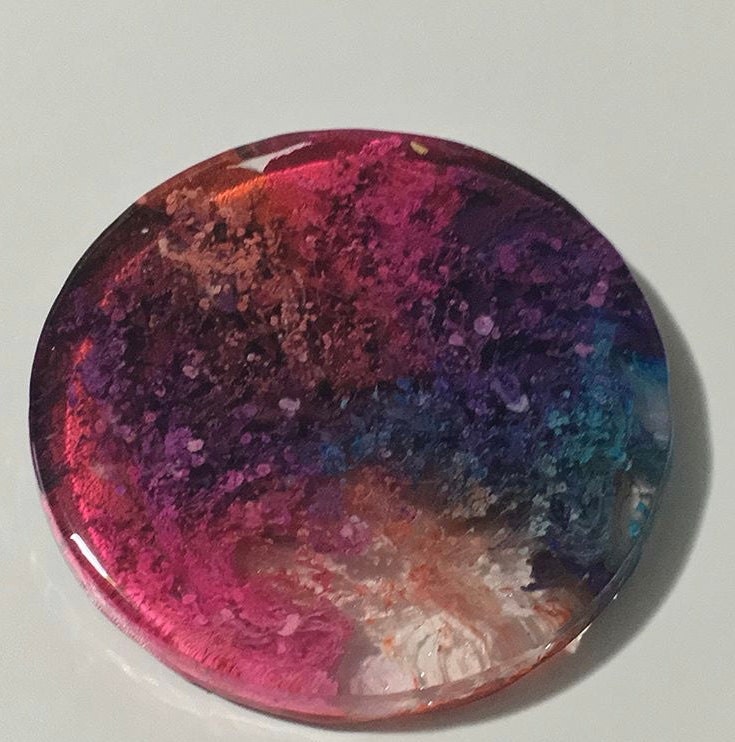 Outside of knitting I enjoy reading, working with crystals, herbal tea, essential oils, cleaning with natural products, gardening, long baths, cooking and going for long long walks with my dog. I enjoy being near the water (any body of water will do) and I love just being in nature.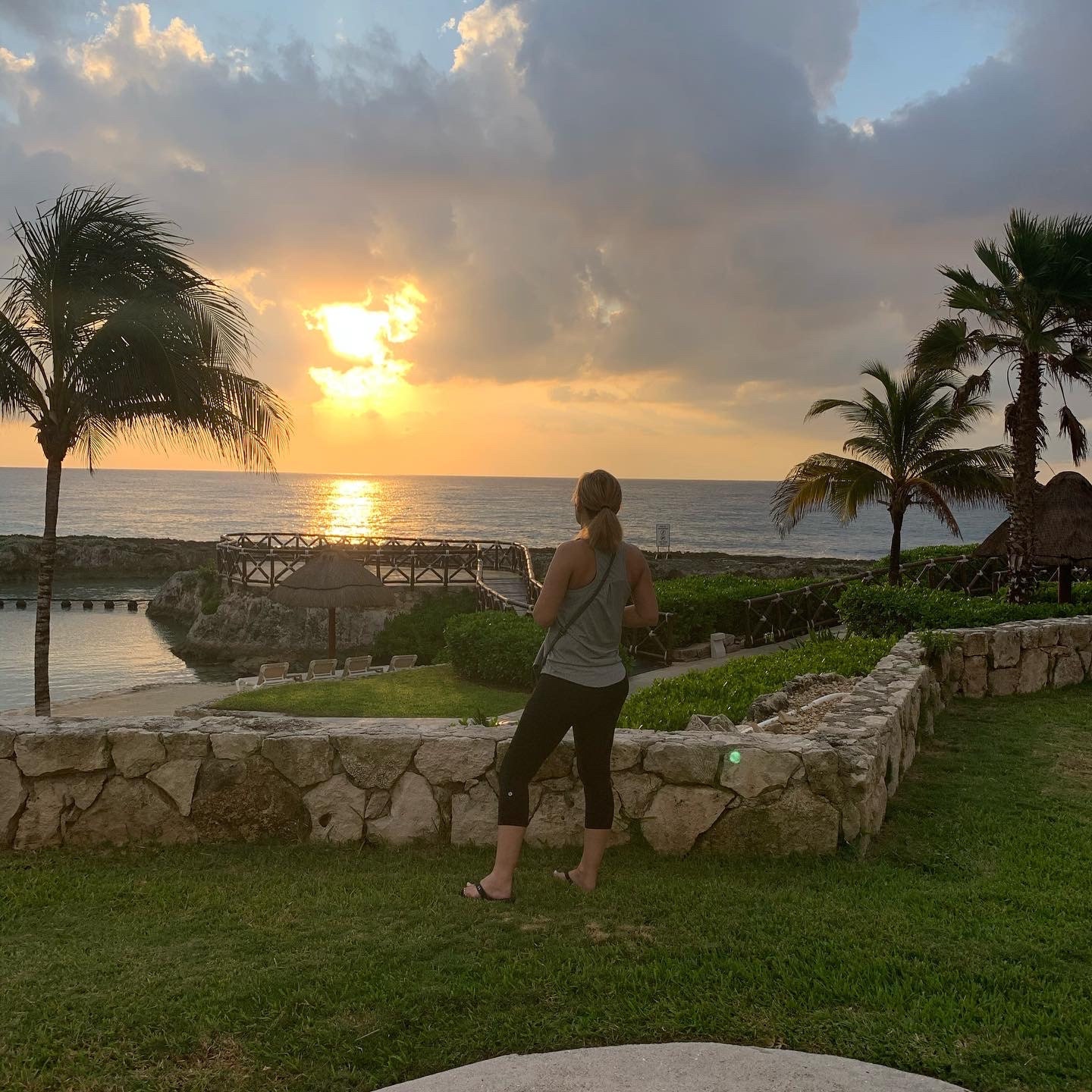 I'm a huge fan of sci-fi, Star wars (lifelong fan) Lord of the Rings (books and movies) Game of Thrones (books and movies) Outlander (books and movies) Doctor Who, Supernatural oh I could go on and on. I found the man of my dreams last time I was at comic con (just kidding I'm married)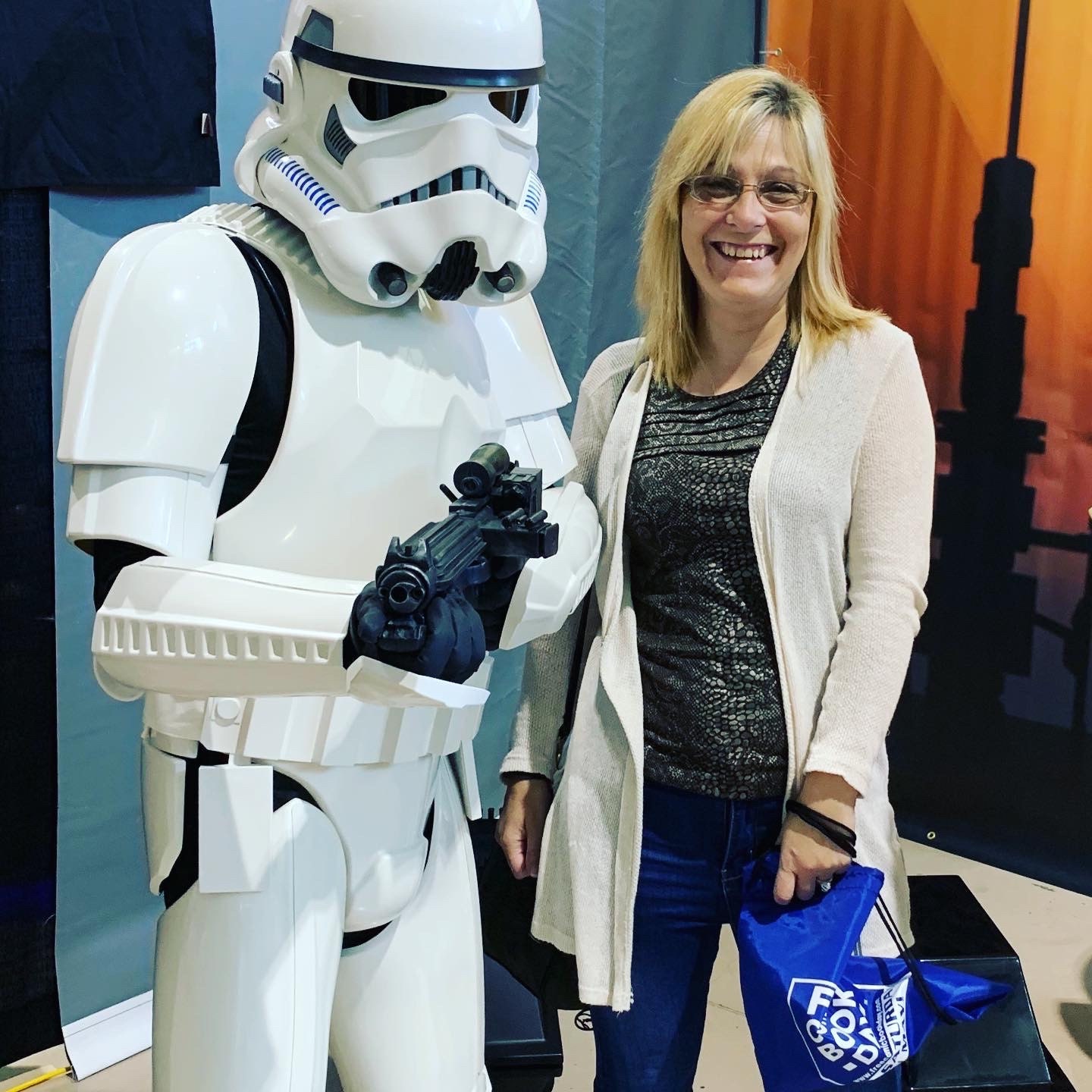 I like to be  engaged in a creative way and my newest mission is to learn the great art of soapmaking. I'm really passionate about natural products and would like to venture down that path and see where it takes me. I'm a multifaceted woman and don't think I should have to limit myself to only making one kind of art. My ultimate goal is to have a few different lines of products that enrich others lives to bring them comfort and make them feel good. Little treats for the soul.
I think that about sums me up, I was only going to share a little but ended up sharing a lot!